Tree Cutting Harare requires professional and insured people
---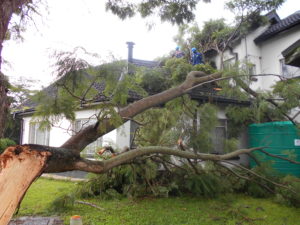 If you search tree cutting harare on google or any search engine, a lot of companies come up. You might be confused as to which company to select. In this age of search engines, its normal. We are an insured tree cutting Harare and tree felling company that has a proven track record in professionalism, safety and delivery. Tree Cutting Services offers complete tree care, maintenance and land clearing services in Harare. We have established a favorable reputation in Harare and all over Zimbabwe.
Our tree cutting Harare team is bend in making sure all your tree cutting needs are met in Harare.
When the tree  that you want to cut is short and relatively small, then, its probable you can tackle the job on your own. However, if the tree is large, long and is in the vicinity of buildings, telephone and power lines, then it is important to involve specialized tree cutting Harare people.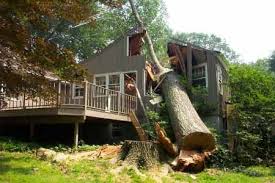 There are risks if you decide to cut a tree in these circumstances. Buildings and structures can be damaged if tree cutting Harare is done unprofessionally. Also, people can get injured or die when tree falling dynamics are not taken into consideration.
Our Tree Cutting Harare Services
If you looking for a reliable tree cutting Harare company,  Tree Cutting Services should be your first port of call as far as tree felling and care and maintenance is concerned.
Tree Cutting Harare: Questions to ask.
It is important to ask tree cutting Harare service providers important questions before hiring them. Questions mainly asked have to do with work history, expertise and how much you're going to pay for each company's services. Asking tree cutting Harare questions enables you to get the best value from the best tree cutter in the shortest time.
Questions to ask
Insurance – Is the tree cutting Harare company insured? If they are not, just hang up the phone.
References. It is important to ask for references. Knowing they did a good job somewhere gives you peace of mind and ensures you are getting the right person for the job. TCS references range from the government, private institutions, non-governmental organisations, hospitals and more.
Estimates. You should be able to be given a detailed estimate  of how much the tree cutting services harare will cost. You should get to understand whether the cost of stump removal is included in the cost of taking down the tree. TCS Zimbabwe takes pleasure in providing you with all these costs so that you make an informed decision.
Tree Cutting Harare Duration. This helps you determine which company is fast. This information can also be obtained from references. Tree Cutting Services Zimbabwe does the job in the shortest period so that your planning schedule is never disrupted.
Equipment used. A competent company should have chain saws, axes, grinders (for stumps), safety gear, trucks and so on. If part of the information is missing, doubt their competence. TCS is a tree felling company that is competent in this field.
Payment Upfront. If they ask for money before job is done, you can as well hang up the call Homeowners should never pay for the service before the job is done.