Contact us for  Stump Removals Harare Today
---
Stump Removals Harare may be needed at one point. There are a lot of reasons for removing stumps on your property.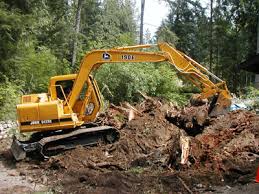 Tree removal and cutting can involve a lot of trouble. After going through this process, it does not make a lot of sense to leave the stump there. Tree Cutting Services Zimbabwe can remove the stumps after having completed the tree cutting process.
We have got the machinery such as a stump grinding machine and expertise to complete this task. This service can also be provided on a stand alone basis whereby you just need stump removal service.
There are a lot of reasons you should remove those stumps. Stumps can become an eyesore for most people. Few people like gazing in their yard and seeing old stumps dotting an otherwise beautiful landscape. When weeds and other plants start growing in them which happens over time, the eyesore becomes worse. TCS provides expert stump removal services to get rid of this eyesore.
Moreover, stumps take over valuable space in your property that you could have used for some other productive purpose.
Most people want wide and clear yards and stumps get in that way. Stumps can be dangerous and hazardous. Especially when they get covered by grass, weeds and other plants. One can be tripped and get injured. Ouch!!! Hence you have every reason to call Tree Cutting Services today, for the love of your loved ones.